WHY ASCENDING PATH
AP HAS BEEN PERFECTING THE ART OF ADVENTURE IN ALASKA AND WORLD-WIDE SINCE 1995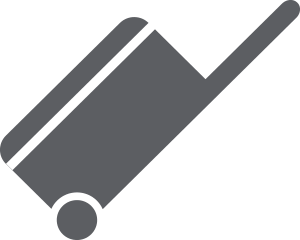 TRAVEL AND TOURISM
We believe that travelers have an obligation to learn a bit about where we visit- and even give back through responsible travel practices. AP donates our services to various non-profits as free or discounted trips.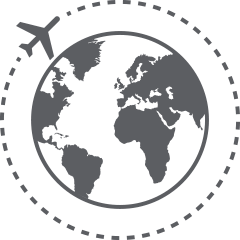 MISSION & VALUES
Our mission is to inspire and cultivate personal and environmental responsibility, transformation and integrated thinking by providing superior wilderness guiding services in Alaska. We inspire AWE through adventuring in the wilderness.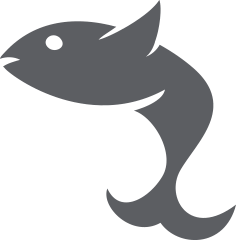 SUSTAINABLE TRAVEL
Did you know: A freight train moves a ton of freight an average of 484 miles on a single gallon of fuel. AP recycles, practices Leave No Trace and tries to maximize each trip's ratio for the most efficient resource usage.
JOIN OUR WORLD-CLASS TEAM OF GUIDES AND EMPLOYEES
If you are interested in joining our team of committed and dedicated guides, read our website carefully, email us your resume and a note describing why you want to work with us, the jobs you are applying for, your dates of availability.
MEET YOUR AWESOME GUIDES
ABOUT ASCENDING PATH GUIDES
OUR GUIDES ARE SINCERELY ENTHUSIASTIC AND MOTIVATED TO SHARE ALASKA'S WILDERNESS WITH YOU.
OUR MISSION STATEMENT:
Our mission is to inspire and cultivate personal and environmental responsibility, introspection and integrated thinking by providing superior wilderness guiding services in Alaska.
To this end, members and employees of Ascending Path LLC are sincerely and authentically committed to engineering inspiration and facilitating educational, fun and managed outdoor adventure experiences to locals and visitors in Alaska.
Furthermore, we are dedicated to educating our guests and recognize that through climbing and hiking folks can discover personal balance, centeredness, success, enthusiasm and harmony. We inspire AWE through adventuring in the wilderness.
WHAT DRIVES US:
We are driven to share the splendor of Alaska with visitors and other locals- Our simple goal is to provide an awesome Alaska wilderness experience by facilitating your direct experience. We love our jobs- and it shows! Our guides value Autonomy, the urge to direct your own life. Mastery, the desire to get better and better at something that matters, and and Purpose, the yearning to do what we do in the service of something larger than ourselves. Our employees are extremely well vetted and naturally principled. We are all adventurous vagabonds, intentionally choosing to pursue a life of passion and people over profit.
WHY HIRE ASCENDING PATH GUIDES:
For over 20 years, Ascending Path has been facilitating wilderness adventures with an outstanding safety record. We carefully manage risk by mindfully calculating the dynamic formula of probability and consequence. By hiring a qualified guide you are getting a sincere wilderness enthusiast with local knowledge of current conditions, climbing and wilderness industry standard risk-management. Many of our guides hold multiple professional certifications and advanced degrees. We know how to use our equipment properly and we happily teach the right way to climb, paddle and hike in Alaska's wilderness. Some guides know the Latin names of nearly every plant on a trip and we may even know a few stupid jokes…
A professionally guided trip should be an educational experience with a patient, experienced, fun leader who can not only take great photos of you, but who knows Alaska inside and out.
ECOTOURISM GUIDELINES:
We seek environmentally sustainable economic growth while minimizing visitor impacts on wildlands, wildlife, Native cultures, and local communities by offering literature, briefings, leading by example, taking corrective action or other appropriate means.
Travel modes and facilities used maintain a low impact on the natural environment; tour use is sustainable over time without significantly altering the resource or negatively affecting the experience.
We provide direct benefits to the local economy and local inhabitants thereby providing an incentive for local support and preservation of wild areas and wildlife habitat.
We seek appropriate means to minimize their effects on the environment in all phases of their operations including office practices.
We ensure that managers, staff and contract employees know and participate in all aspects of company policy to prevent impacts on the environment, Native cultures, and local communities.
There is an educational emphasis and purposeful desire for travelers to learn about the natural and cultural history of the places they visit.
There is a formula for the business and guests to contribute to local non-profit efforts for environmental protection.
The travel is in the spirit of appreciation, participation, and sensitivity. At some point, a tour group becomes too large to be considered "ecotourism."
MOTTO: "THE WAY IS THE GOAL!"
COMPANY INFO
ALASKAN OWNED- OWNER OPERATED
Ascending Path is locally owned and operated- NOW UNDER NEW OWNERSHIP!
SINCE 1995
Ascending Path has been guiding worldwide since 1995. Matt founded the business after receiving a degree in Philosophy. He guided rock and ice climbing clients on the East Coast and expeditions to South America, Denali and the Himalayas. After meeting Heather on Denali, he decided to relocate full time to Alaska to persue their kismet. In between working international expeditions to Peru and the Himalayas and several seasons of science support and search and rescue for the US Antarctic Program, they opened Ascending Path for summer day trips in Girdwood in 2003.  Seasonal offerings include Naturalist Hiking, Glacier Tours, Rock Climbing and Ice Climbing based out of Anchorage and Girdwood. AP has shared South-Central Alaska with over 12,000 clients!
USFS PERMIT AT SPENCER WHISTLESTOP
In fall of 2016, AP was awarded a 10 year permit with the USFS for the Spencer Glacier Whistle Stop, look for new products now and in the future…
What our clients are saying
John and Scott, Hammond, LA
"It was an outstanding experience going glacier hiking and I enjoyed learning about the glacier ecosystem."
ANDY TAYLOR
"Wonderful! Thanks for the great experience. The New York Times was right!"
Lee and Frank, Greenbay, WI
"First Ice Climb for Lee and Frank (father and son) and had a great time. Steady rain and some wind so conditions were a challenge also. Ryan inspired confidence with his words of encouragement and pushed up to get to the top. VERY memorable, fun and "out there" kind of time."
John and Cathy Filippin, Vienna VA
"A most wonderful experience, the best thing we have seen and experienced in Alaska."
HEATHER DEANDA – SAN DIEGO, CA – USA
"We signed up for the Spencer Lake kayak and glacier hike and although we got a bit of rain at the start, it was one of the most incredible experiences of our lives. Our tour guide, Ryan, was not only one of the coolest people we met during our trip to Alaska, but he clearly prioritized safety…."
Partners
PARTNERSHIPS AND AGENCIES
Ascending Path operates under permits with Chugach National Forest, Alaska State Parks & Municipality of Anchorage.
AWARDS AND CLIENTS
10,000 SMALL BUSINESS DEVELOPMENT GRANT RECIEPIENT

Sept 2015

CERTIFICATE OF EXCELLENCE

2015-2017

CONTRACTOR-TRAINER

2015-2020